Product Description
Model NO.:
Cashmere yarn
Feature: Eco-Friendly, Anti-Pilling, Moisture Absorbent, Medium Elasticity, Breathable, Anti-Static Technics: Ring Spun Number of Shares: Multi-Ply Type: Fancy Yarn Structure: Fancy Yarn Twist: Good Trademark: WHSD Specification:
Cashmere Yarn
HS Code: 5509620000 Usage: Knitting, Weaving Material: Cotton / Wool Fiber Length: Combination of Short Fibers and Continuous Filament Yarn Pattern: Raw Coarseness: Fine Yarn Strength: Good Yarn Count: Nm2/48 Transport Package: Carton Origin: China  Wuhan wan hai sheng da trade Co.,ltd. is established in 2002, which is specialized in all kinds of yarns,such as Pure silk yarns, silk insulated materials and silk tassels yarns and featured productions with more than 150Tons output every year . We have most-advanced equipment like Silk doubling tube device which is up to Double super standard of export, and we are the specialized enterprise to produce twisted silk with good quality and stable delivery. Many customers from Pakistan,India,Brazil,Australia and East Africa have been purchasing yarns from us.
Product Description
1.Good quality
2.Competitive price
3.Own manufacture
4.Fast delivery time
     Composition: 100% extrafine
Merino Wool Yarn
Quality: Top grade, strict quality control system, offer testing report issued by the third party  Equipment: Stable machines from Italy and Germany 
Yarn count
Nm2/60, 3/68, 2/28, 2/30, 2/36, 2/48 etc
MOQ
1 kg/color for stock color
Application
knitting Wool Yarn for flat knitting machine
Payment terms
T/T, T/C
cashmere yarn
Nm 2/26, 2/36, 2/48, 2/60, 2/80 etc 100% cashmere yarn
1)Nm 2/26 70%MER.Wool(90's)30%Cashmere(Woolen)-72colors
2)  Nm 2/28 & 2/48 55%Silk45%Cashmere(Woolen,Worsted)-36 &9 colors
3)Nm 2/48 & 2/28 85%Cotton15%Cashmere (Semi-worsted)-26& 8colors
4)Nm 2/16 & 2/26 65%Baby Wool 25%Yark10%Cashmere(Woolen)- 20 &1colors
5) Nm 2/48 70%Cotton20%Silk10%Cashmere (Semi-worsted)- 16colors
6) Nm 2/52 70%Silk20%Mer.Wool 10%Cashmere(Semi-Worsted)-28colors
mohair blend yarn
1)brush yarn:VELOUR:Nm12.5 34%Kid Mohair 34%Wool  27%Polyamide Fiber 5%Elastan
2)brush yarn:Nm15 37%Super Kid Mohair  37%Baby Alpaca 26%Polyamide Fiber
3)boucle yarn:MOUSSE: Nm4 49%Kid Mohair 32%Wool 19%Polyamide Fiber
wool yarn
1) 2/68 3/68 100%Mercerized Wool(90's)(Worsted) 
2)2/60 100% supersoft merino wool yarn
3)2/28nm&2/36nm&2/48nm 100%machine washable merino wool(70's)
4)2/28nm&2/36nm&2/48nm 100% bassoran merino wool(70's)
5)CB120570:Nm 2/48 90%Mercerized Wool10%Cashmere(Worsted)- 27colors
6)CB120108:2/48 70%Mer.wool30%Silk(Semi-Worsted)
7)CB120570:2/54 47%Wool38%Viscose10%Nylon5%Cashmere(Semi-Worsted)
8)CB120062:2/36 90%Cotton10% Superfine Wool(Semi-Worsted)
9)CB120111:2/48 70%Wool30%Acrylic(Semi-Worsted)
fancy wool blend yarn
6)brush yarn:FELT: Nm 8 73%Wool 27%Polyamide Fiber
7)boucle yarn:FRISBEE: Nm 14  67%Extrafine Merino Wool  33%Polyamide Fiber
8)twisted yarn:ALASKA: Nm 3  60%Wool 10%Mohair 30%Polyamide Fiber
9)twisted yarn:HEIDI: Nm 2/48 45%Extrafine Merino Wool 30%Tencel 25%Cotton  
Silk Yarn
Nm 2/60, 2/120, 2/240 100% silk yarn
1)CB120571:Nm 2/48 70%Silk30%Linen(Semi-Worsted)
2)CB120094:Nm 2/48 85%Silk15%Cashmere(Semi-Worsted)
3)CJ120081:Nm2/60 70%Silk30%Cotton (Worsted)
4)CB120572:2/30 45%Viscose30%Silk25%Linen(Semi-Worsted)
linen blend yarn
Nm 2/40, 2/24, 2/28, 2/36, 2/26, 1/10, 1/8, 1/3 100% Linen Yarn
1)slub yarn:FIJI: Nm20 57%Linen, 43%Polyamide Fibre
2)normal yarn:FELUCA: Nm10 66%Linen, 34%Rayon Viscose
3)twisted yarn:GOCCIA: Nm10 74%Cotton, 26%Linen
4)twisted yarn:BA2371: Nm2/30 60%linen 40%ramie
cotton blend yarn
1)boucle yarn:FLAMENCO: Nm16 63%Cotton, 37%Polyamide Fibre
2)slub yarn:PAPIRO: Nm46 90%Cotton, 10%Polyamide Fibre
3)high twist:MALIBU: Nm 2/50 55%Mako` Cotton, 45%Viscose
4)knot yarn:LUCA: Nm3.7 84%Mercerized Mako` Cotton,16%Rayon Viscose
Remark
we also have other blend yarn like yak, camel, alpaca, racoon, ramie, tencel etc.
we can produce various natural fiber blend yarn by your request.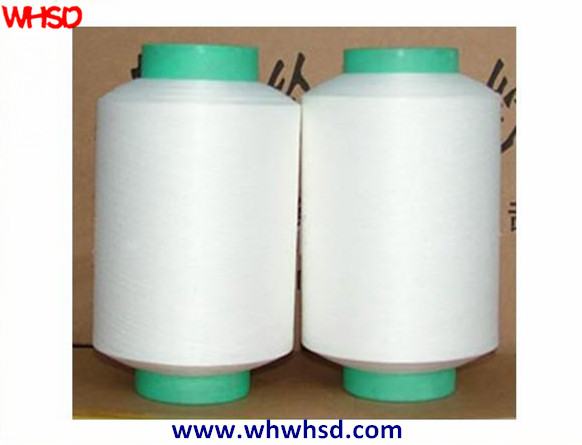 If you have any interests, please don't hesitate to contact with us any time, Fast reply will be sent back at first time.
  Contact us if you need more details on China Nm2/48 70% Merino Wool 30% Cashmere Yarn Manufacturer. We are ready to answer your questions on packaging, logistics, certification or any other aspects about China Cashmere Yarn、China Wool Yarn. If these products fail to match your need, please contact us and we would like to provide relevant information.
Product Categories : Blended Yarn